ACCOMMODATION
Recommended hotels:
Organizers are willing to help with the hotel booking. Participants could send the requirement for the hotel booking by an e-mail address: EC540@it.cas.cz.

Prices and conditions in the conference hotels
Other hotels in Prague could be booked by a servis www.booking.com or www.prague.com/hotels
---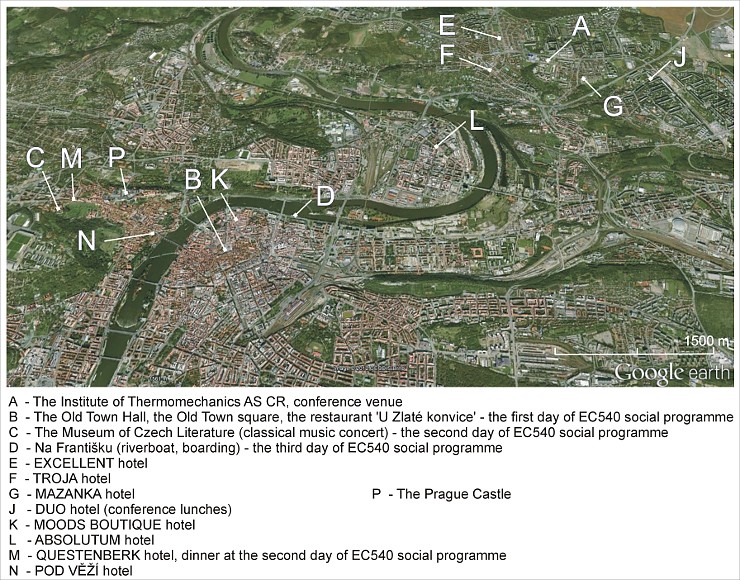 Scheme of conference places
---
Recommended restaurants:
---
Tourist information:
Wikipedia
,
Prague.cz
,
Prague.com
,
PragueWelcome.cz
and
Prague.eu
are other links that will familiarize the visitor with Prague.
---